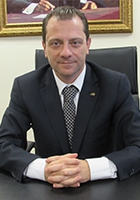 Gündüz ARISOY (General Manager): Was born in 1971, he was graduated from Istanbul Technical University, Department of Management Engineering. In total, he has 20 years of business experience. As of 1994 he worked for Turnak Nakliyat and Expeditors International Company in managerial positions. As of 2014, he joined LimakPort as the Commercial Director and since August 2016, he was promoted as General Manager.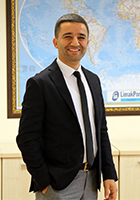 Mehmet ÜNLÜ (Deputy General Manager): Mehmet Ünlü was born in 1982 and graduated from the Faculty Business Management and holds MBA in business and holds the titles of Independent Accountant and Financial Advisor and a Public Oversight Independent Auditor. He began his career in 1999 at the MKE Weapon Industries at the department of Finance. In 2000-2002 he worked as an accountant for Ilhan CPA Accountants office and worked as Deputy Financial Director for Baku-Tbilisi-Ceyhan Crude Oil Pipeline Project Lot-C between years 2002 and 2007 at the Accounting Department. Then, between the years 2007 and 2012 he had worked for Alacer Gold Corp.-Turkey as a Business Finance and Budget Manager. In 2012 Mehmet ÜNLÜ joined LimakPort and acted as Accounting and Budget Manager until 2014 and since then, he continued to serve as Director of Finance and Administration. Mehmet ÜNLÜ has 3 childeren. He speaks fluent English and intermediate Arabic.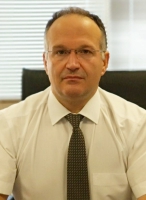 Kubilay GÜRBÜZ (Information Technology & Technical Services Director): Kubilay Gürbüz was born in 1970 and in 1992 he was graduated from the Dept. of Physics / Computer Engineering and has 26 years of work experience in total. He had worked for several domestic and international companies such as Amylum, Tate & Lyle, STFA, Colgate Palmolive, Şölen Chocolate and Mersin Port and used to lead managerial positions. He had been leading 4 ERP (3 SAP 1 Oracle E-business) and 2 Container Port projects and terminal operating system (Mersin Port, Limakport) projects that he accomplished successfully. He had won several awards from METU / TUBITAK / Ankara University. He has been working as Information Technology and Technical Services Director for LimakPort since 2011.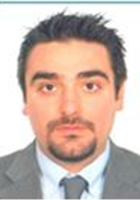 Levent Tekin (Commercial Director): Was born in 1976, he was graduated from Ege University, Department of Economics. He has worked with Maersk Line between 2006 and 2015 in different managerial positions. As of May 2015, he joined LimakPort as Senior Container Sales and Marketing Manager and since August 2016, he was promoted as Commercial Director.