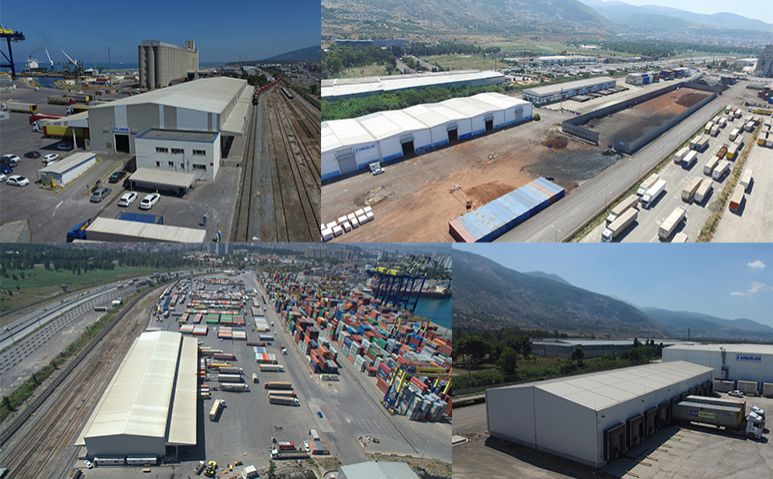 Within our port area, storage services are provided for the bulk, general cargo and the containerized cargo.
For the Container Loads: Our 3.600 m2 CFS building has been designed suitable for intermodal transport which can load / unload from trucks and wagons at the same time by using two-sided doors in the building.
Reefer Cross Dock Facility for Reefer Containers: Reefer crossdock facility (1000 m2) with VETCOM certificate can handle 10 trucks at the same time without breaking the temperature chain between reefer container and refrigerated truck.
Bulk Mine Area: It is 10.000 m2 and has been designed for the mine products such as chrome, copper, iron and marble to be stored within the port area before cargoes are loaded into the containers. It has been surrounded with the wind walls against the dominant winds of the area and together with the consciousness about the nature, it has been equipped with pulverized raining system conforming to the international standards for preventing the dusting that can form with the wind and the air conditions, and besides, there is also underground rain water treatment plant for threating the underground water and directing to the discharge line.
Closed Warehouses for the Bulk Solid Cargoes: At our 9 units 1.000 m2 each horizontal warehouses and our 2.300 m2 stone warehouses, in total our 11.300 m2 closed warehouses, every type of bulk cargos and general cargo weights with big bag can be stored.